Here is another short book review for you all!
I just finished reading this series, but sadly I was a little disappointed.. but I think it was because I had such high expectations for it from reading all the reviews.
This is my short review for the series, I decided to summarize the pros and cons instead of doing a full review.. so I hope you don't get too bored =)
Review
Pros
I could really feel the love between the two main characters in the series. The author did a great job adding emotion and explaining how much they belonged together.
The action scenes were captivating and left me on the brink.
The characters personalities were easily distinguishable from one another.
The ending had an unexpected twist.
Cons
The writing style was a bit hard to follow and it jumped around a lot. I think it needed more explanation.
The build up to the two main characters love I feel was a little too sudden in the beginning.
The main character Ana was wishy washy and was a bit hard for me to relate to.
Overall Rating: 3 out of 5 Stars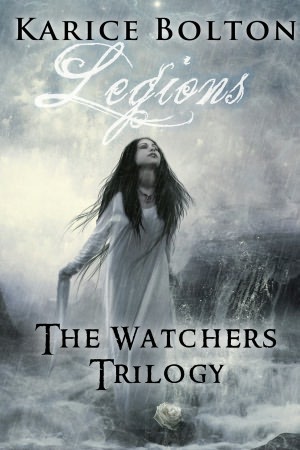 Have you read this series? If so, what's your take on it?