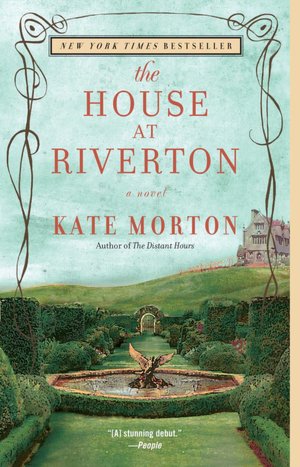 This book actually felt like a breath of fresh air, despite the story line which revolves around the mysterious suicide of a young poet. It's actually a fictional memoir told by a then ladies maid of Riverton Manor in the 1920's, who in the novel, is now a 98 year old woman named Grace Bradley (Reeves). She and sisters Hannah and Emmeline Hartford were the only ones who witnessed this horrific event, where the truth has never been revealed until now.
The structure actually reminded me of the movie 'Titanic', how it starts in the present, and then your taken back into time listening to a story surrounding an important event that took place.
I must say, I thoroughly enjoyed Kate Morton's style of writing. It's almost, I want to say, a classic style of writing? Proper? Witty? I don't know the correct words to describe her style, but I know I liked it! =P
"In real life turning points are sneaky. They pass by unlabeled and unheeded. Opportunities are missed, catastrophes unwittingly celebrated. Turning points are only uncovered later, by historians who seek to bring order to a lifetime of tangled moments."
Her characters were believable and relate-able. She did a great job with the love story that also surrounds the novel. A forbidden love. While other kept secrets are slowly revealed. They should really make a movie based on this novel!
I will definitely be reading more of Kate Morton's novels, in particular 'The Forgotten Garden'. I highly recommend Kate Morton as an author.
Have you read any of Kate Morton's novels? Recommendations on authors similar to Kate Morton? I would LOVE to know!