Another Sunday Discoveries for ya!
I will never buy another hair tie ever again! These DIY hair elastics are the prettiest and easiest to make! Nifty gift idea too..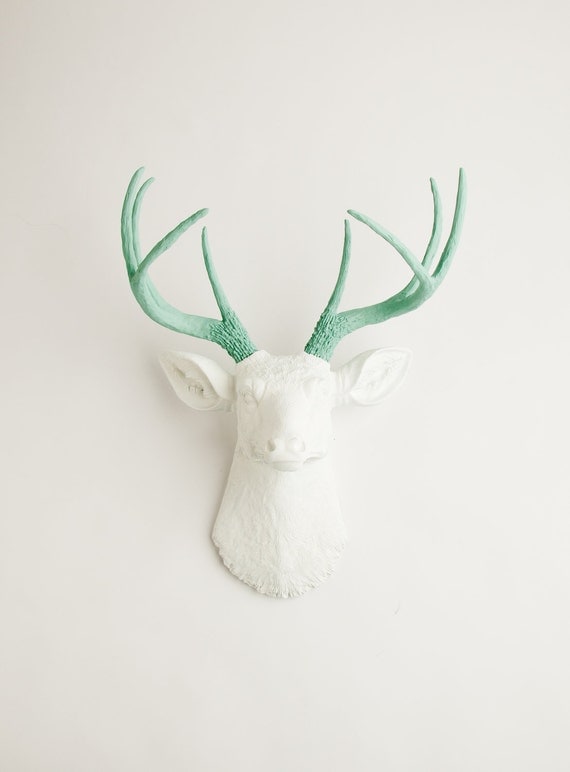 I thought this faux taxidermy deer head was pretty awesome!
One of my resolutions for 2013 is to cook more often! I have so many pins on Pinterest of recipes I have been wanting to try, so I decided to print out these Recipe Cards! Now I just need to actually cook them =)
Got these for our bathroom! I have the Panda Bear and the hubby got the Giraffe!
This color palette reminds me of my home back in Hawaii! Gorgeous color combination! So warm and fresh!
These teal pumps from Seychelles at DSW! So cute! Love the button and strap!
Last but not least.. Emma and Trey from A Beautiful Mess got engaged! The whole ABM family has been so great to us this past year, we love them! Congratulations!
What have you discovered lately?